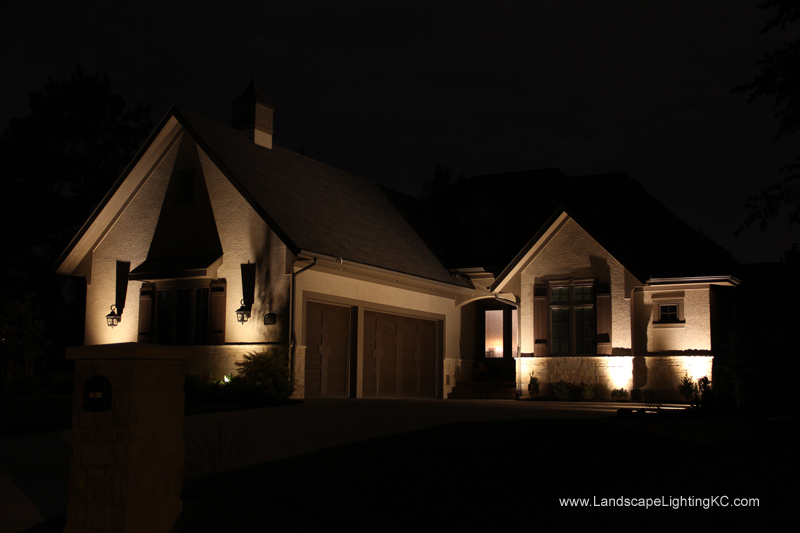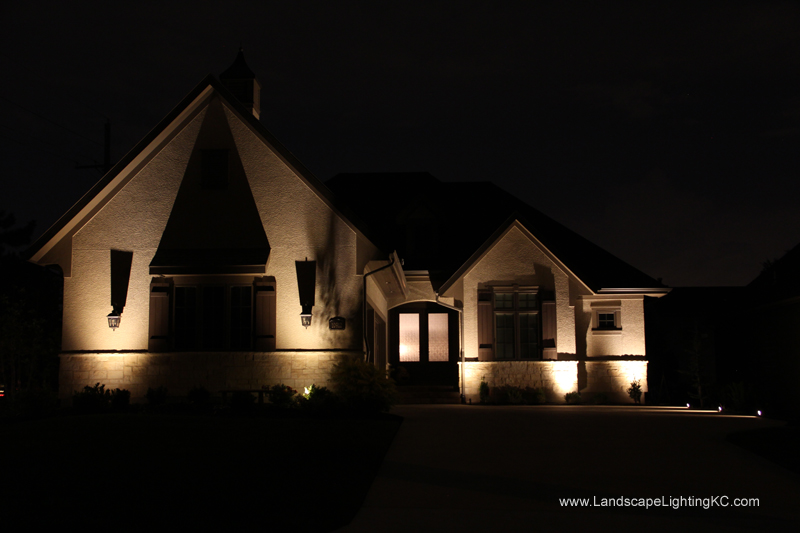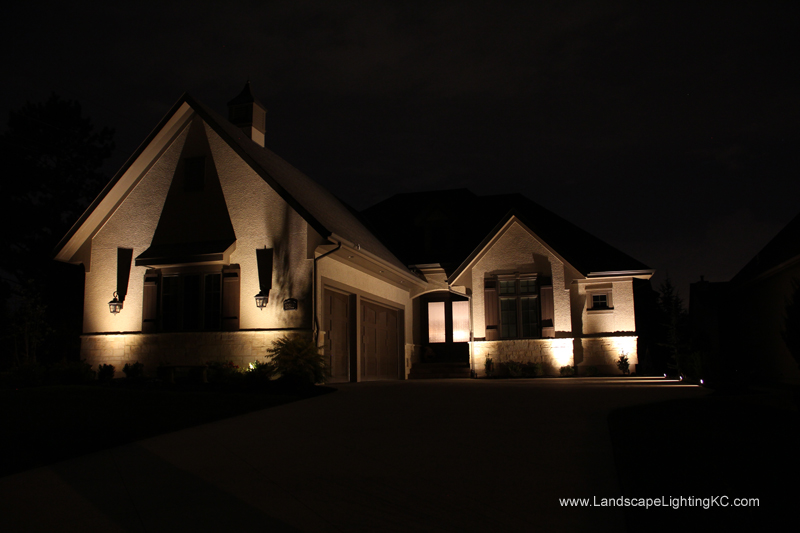 We installed our landscape lights further out than usual.  The customer wanted to wash the house in light.  While some of the lights did have to be installed a little closer, the 3 lights on the garage were put way back on the other side of the driveway.  It did a terrific job.  The house looks fantastic in a rather dark neighborhood.  We also added more lights around the side and back of the house for security.
If you are looking to add more security to your house, give me a call.
We also install deck lights for your deck. See our selection.