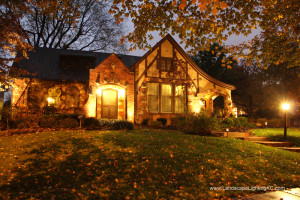 Hey we just lit a really neat house in Brookside last month.
Our customer wanted landscape lighting for added security for his home.  Not only did he get the extra security, but the house just looks great with the new lighting.  It was so dark before.
Hopefully you like the pictures.  We would love to light your house too!  Give us a call or contact us my email for a free lighting consultation.